Richard J. Valentine has combined his passion for business and auto racing to achieve remarkable success in both fields.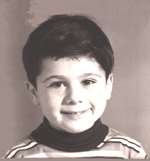 As an entrepreneur, he has been responsible for more than 35 years of business growth. As founder and president of The MBA Group of Companies, he has nurtured start-ups and small enterprises by providing strategic vision, marketing innovation, operational expertise and financial acumen that have enabled these businesses to become leaders in their diverse fields.
As a race car driver, he has been a major player on the competitive racing scene for four decades, and continues to be a force on the track. In 2009, he won the prestigious Rolex 24 Hours at Daytona, driving the #67 TRG Construct Corps/CRG Porsche GT3, with teammates Andy Lally, Jörg Bergmeister, Patrick Long and Justin Marks a remarkable achievement given the grueling nature of this 24-hour endurance race.
As a leading driver in the Grand-Am series in the 1990's and into the 21st century, Valentine was a pioneer gaining corporate sponsorships and demonstrating how they could benefit companies. Over his career, he has raced virtually every type of competitive race car at tracks all over the world.
Based on his successes in the Grand Am Rolex Series and renowned racing career, in 2005 RJ was selected to drive for PTG Motorsport, BMW's American research and development team, with former GM factory Corvette driver Kelly Collins. PTG had a strong and successful year, highlighted by a podium sweep at the US Sports Car Invitational at Laguna Seca. Collins set the GT-class pole in the race, and he and Valentine went on to finish 2nd, cementing BMW's first 1-2-3 finish in nearly eight years. RJ has earned an extraordinary 11 podium finishes in the past 18 months.
RJ returns to his roots in 2006, driving a tube-frame Pontiac GTO.R, reminiscent of his days driving Trans-Am Camaros. He also returns to race with TRG, the California-based team with an overall win at the Rolex 24 at Daytona in 2003, and class wins at the Rolex 24 and 24 Hours of Le Mans in 2002. The GTO.R, built by Detroit-based Pratt ' Miller, is the latest in a long line of world-beating GM racecars, including the Corvette C5-R and C6.R, as well as the Cadillac CTS-V racecar.
In 2007, RJ had arguably his finest season on the race track. He and TRG teammate Andy Lally, claimed 5 victories, 2 seconds and placed 3rd in the Grand-Am GT Championship aboard the #66 TRG CRG/Maxter Porsche GT3. He and Lally also won a series record 8 "Improve Your Position" Awards for best qualifying performances, and earned the most podiums of any team in 2007.
For Valentine, who has always used his racing as an opportunity to build business relationships, the establishment of F1 Boston and F1 Outdoors is a natural evolution. Valentine believes business and racing have much in common. To succeed in each requires planning, teamwork and a deep desire to compete and win. He has successfully used the parallel tenets as a networking and closing methodology in a multitude of businesses for the past two decades.
He has achieved the same level of success in business that he has on the race track. The MBA Group, which he founded in 1969 and is headquartered in Braintree, Massachusetts, has owned and operated businesses in such diverse industries as insurance, high technology, real estate, financial services, oil and gas, and corporate investigative services.
Valentine and The MBA Group were quick to recognize the potential of the quick-lube concept and built the New England Jiffy Lube franchise into a 30-store, $25 million business before selling the franchise to Pennzoil at an unheard of 18 times earnings ratio.
Other successes include: United Plans, a third-party administrator of health insurance plans which The MBA Group developed into an industry model with leading technology and marketing before selling to a subsidiary of Dun ' Bradstreet; the start-up LCF Associates, a white-collar crime investigations firm, which utilized leading-edge computer research tools before the widespread use of the Internet and counted virtually all Fortune 100 companies among its clients; and a partnership with software developer Arrayworks, which has developed a software architecture to automate virtually any business process.
Valentine's talent for identifying "rising star" products and companies is uncanny. He was among the very first to invest in many breakthrough products, including Lo-Jack Car Security Systems and Mosquito Magnet Biting Insect Traps.
In 2000, Valentine most closely aligned his entrepreneurial instinct with racing experience with the opening of F1 Boston, a unique conference and entertainment facility build around two European-style indoor kart racetracks. That was followed by the construction of F1 Outdoors in East Bridgewater, Massachusetts, which offers competitive kart racing on a 1.5-mile track and will soon include a clubhouse and dining room with all the amenities associated with a country club.
In the world of kart racing he is the founder of SSC East, the importer and distributor of karts, engines, kart racing supplies and a race organization for the Eastern United States. SSC East is exclusively focused on kart racing, dedicated to importing, selling, servicing and supporting the world's leading manufacturers, including Rotax, CRG, Zanardi, RiMO, MoGo and GearBox product lines, to both kart dealers and racers. SSC East is affiliated with Palm Springs, California-based SSC Racing (www.sscracing.com) the country's premier kart distributor and dealership network.
In 2008 he and three partners built and opened New Jersey Motorsports Park. Built on over 700 acres, conveniently located to Philadelphia, New York and Washington DC, New Jersey Motorsports Park (NJMP) offers an incredible amount of diverse and dynamic motorsports attractions, including 2 world class road courses (Thunderbolt and Lightning); an exclusive motorsports country club known as the Drivers Club; unique trackside Villa homes, and a first class karting facility, F1 New Jersey.
Most recently, Valentine co-founded Championship Karting International (CKI), a World Karting Association sanctioned national kart racing championship series, in 2009. In its' inaugural season CKI conducted a four event schedule at some of the best kart racing facilities in North America, featuring some the best competition and biggest cash and prize purses in the sport. CKI is designed to be a premier ladder system, training young drivers to become the next generation of motorsport stars. In 2010, CKI will expand its schedule to include a six event national program, as well as a three event Florida Cup program.
A native of Boston, Valentine now lives in Hingham, Massachusetts.