Global Business Funding Group was founded by a team with nearly 100 years of experience as investors and business builders.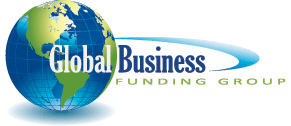 Our unique body of experience allows us to:
Coach, train and support entrepreneurs for growth and success.
Package client businesses in an investor friendly way to allow potential investors to make their analyses of the deal more quickly and easily;
Present qualified businesses - through our broker dealer partners - to potential investors and investment funds, including our strategic partners' funds and our own "Sidecar Fund";
Guide businesses through the challenges of growth, with an extensive range of services that ensure that post-funding growth stays on track for success.
Global Business Funding has developed a proprietary process of business planning, packaging and executive coaching built on our team's combined experience in business building and investing. Investors in the businesses we package have told us they now look for our seal of approval on a deal, knowing that it has been analyzed and judged by the criteria they themselves employ.